Who I'm Reading – Cora Seton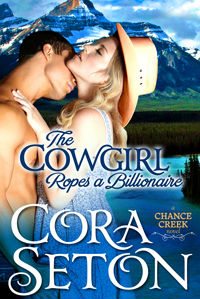 Today I'll be deep-throating ~ and not in a good way. I'm being biopsied and blood-tested for Celiac Disease.
I don't expect to be feeling very creative after spending my morning being poked and prodded, so instead, I will read my sneak-peek of The Soldier's E-mail Order Bride, an upcoming release from USA Today and NY Times bestselling author, Cora Seton. I just finished reading The Cowgirl Ropes a Billionaire, which Cora currently has available as a freebie. While it will stand on its own, I recommend reading the series from the beginning, starting with The Cowboy's E-Mail Order Bride.