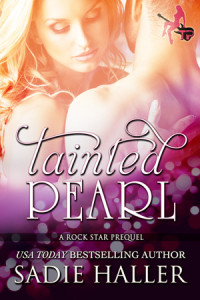 Tainted Pearl – A Rock Star Prequel
Lust at first sight has never been a problem for Doug Fraser before, but something about Biddy O'Mara screams "hands off". Except the private, mysterious musician is also the sexiest, most captivating woman he's ever crammed into close quarters with.
Biddy can't afford any distractions while on a month long eco-activism island adventure. The rock star is incognito for a very good cause, but the irresistible camera operator quickly proves a big, bad complication.
A fling is inevitable. But Doug's not relationship material, and the more he gets to know Biddy, the more he realizes she's the type of girl you take home to meet your mother—even if you don't know all her secrets.
Amazon | Apple | Barnes & Noble | Google | Kobo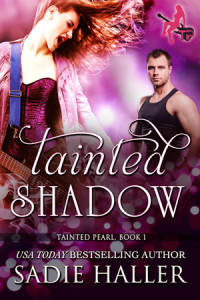 Tainted Shadow – Tainted Pearl, Book 1
Tainted Pearl's lead singer has a stalker problem and bodyguard Brody Clarke doesn't think twice about cutting his vacation short when he's asked to protect her.
Sparks fly—and not the good kind—when he rubs the rabidly independent rock star the wrong way. Now he needs to convince her that letting him be in control might just save her life.
And if it has the side benefit of turning those sparks into a completely different kind of heat? Brody's up for that kind of dominance as well.
Amazon | Apple | Barnes & Noble | Kobo
*Discount on pre-orders only.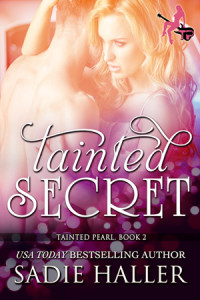 Tainted Secret – Tainted Pearl, Book 2
While recovering from a war-zone assignment gone bad, Doug Fraser accepts a last minute job filming a rock band on tour, but he's not prepared to see is his fling from the previous year—or the baby in her arms.
Biddy O'Mara never thought she'd see the father of her child again. Now he's right in front of her, full of questions and justifiable anger. But the passion that created their daughter hasn't diminished, and the punishment he doles out is equal parts pleasure and pain.