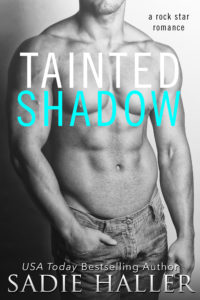 Tainted Shadow

Tainted Pearl's lead singer has a stalker problem and bodyguard Brody Clarke doesn't think twice about cutting his vacation short when he's asked to protect her.
Sparks fly—and not the good kind—when he rubs the rabidly independent rock star the wrong way. Now he needs to convince her that letting him be in control might just save her life.
And if it has the side benefit of turning those sparks into a completely different kind of heat? Brody's up for that kind of dominance as well.