The Doms of wind quintet, Dominant Cord, play hard together, both on stage, and in the dungeon.
Update:
One Gold Ring – Sully's story
Tainted Shadow – Jane "Honeycunt" Hunnicutt and Brody Clarke
Tainted Secret – Biddy "Boots" O'Mara and Doug Fraser
[hcolumns]
 Dominant Cord, Book 4
One Gold Ring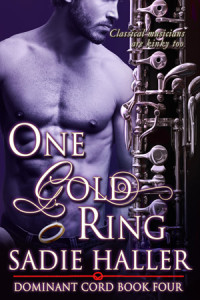 All play and no commitment…When Tainted Pearl drummer, Teagan Fitzpatrick accepts a unique performance opportunity, she doesn't expect to fall for a foot-worshipping switch.
For a Dom who takes secret trips to the ouchy side of the hitty-stick, Teagan is everything Dave "Sully" Sullivan could want in a woman. But when his past comes back to haunt him, his feelings of guilt and self-doubt threaten to crush their budding relationship before it has a chance to bloom.
Tainted Pearl, Book 1
Tainted Shadow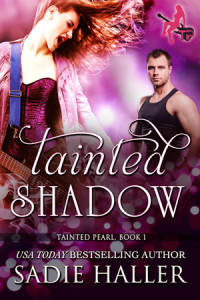 Tainted Pearl's lead singer has a stalker problem and bodyguard Brody Clarke doesn't think twice about cutting his vacation short when he's asked to protect her.
Sparks fly—and not the good kind—when he rubs the rabidly independent rock star the wrong way. Now he needs to convince her that letting him be in control might just save her life.
And if it has the side benefit of turning those sparks into a completely different kind of heat? Brody's up for that kind of dominance as well.
Tainted Pearl, Book 2
Tainted Secret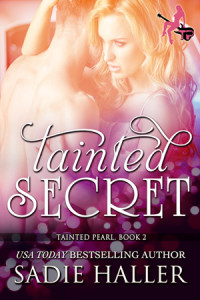 While recovering from a war-zone assignment gone bad, Doug Fraser accepts a last minute job filming a rock band on tour, but he's not prepared to see is his fling from the previous year—or the baby in her arms.
Biddy O'Mara never thought she'd see the father of her child again. Now he's right in front of her, full of questions and justifiable anger. But the passion that created their daughter hasn't diminished, and the punishment he doles out is equal parts pleasure and pain
.
[/hcolumns]